So I spent last week in Adelaide in the gardens of unearthly delights at the Fringe. Had such a weird and wonderful time. Met a bunch of performers I'd never met before and soaked up the magical atmosphere TO THE MAX! The vibe is always buzzing and everything is alive. I live for the fringe performing arts festivals. I am constantly inspired and consequently, have the highest possible energy. You really feel the love and time put in to make it happen too. The festival goes for 28 days... Although it seems like ground hog day to the performers doing the same show over and over, each day is a different show to those who come watch. All shows I caught this year managed to satisfy me and do the trick. The highlights (and must sees) being : the extra fabulous Le Gateau Chocolat, Sam Simmons, Ali Cook, Imaan, David Quirk and of course... The WAU WAU SISTERS (which were my personal fave). If you ever see any of these names on a bill ... GO SEE THEM! LET THEM DAZZLE YOU! And stay tuned at the next Adelaide Fringe where I will have my full 'Gaffys Rapping Musical' show being performed live each day too...!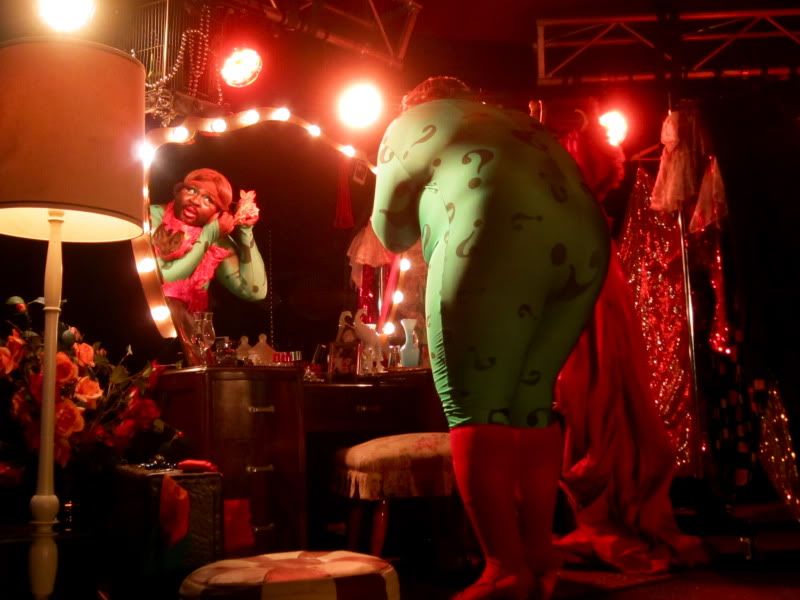 Le Gateau Chocolat's show...
The Wau Wau sisters and Le Gateau Chocolat . Pow!!